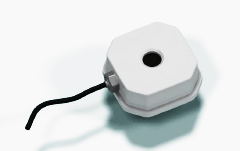 This is a sensor which can detect fire very quickly and exactly.
Especially, useful at machine tool, semiconductor and liquid crystal facilities.
You can protect factories from damages by the fire at the minimum by combining fire extinguishing equipment.
There are no malfunction by light of the sun and the other feat sources.
Therefore, it is a sensor of the high reliability that can detect flame precisely.
We suggest it based on the demand from you and customize it.